Still sleeping on cotton sheets? It's time to get bamboo sheets on your radar.  Bamboo sheets have many benefits. For one, they tend to be the softest and silkiest sheets out there. They also are stronger than other sheets and less prone to ripping, due to the strong stretched bamboo fibers. Stains? Less to worry about here too as the bamboo has natural properties that make them stain-resistant. Like your sheets to be cool? Bamboo is also the best for that as these sheets are extremely breathable and adjust to your body's temperature. Still not convinced? Bamboo is also one of the fastest-growing natural resources, so you can feel good about being environmentally friendly as well. The New York Post Store is currently having a sale on bamboo bedding products so you can see what all the fuss is about yourself.
Bamboo Comfort Luxury Sheet Sets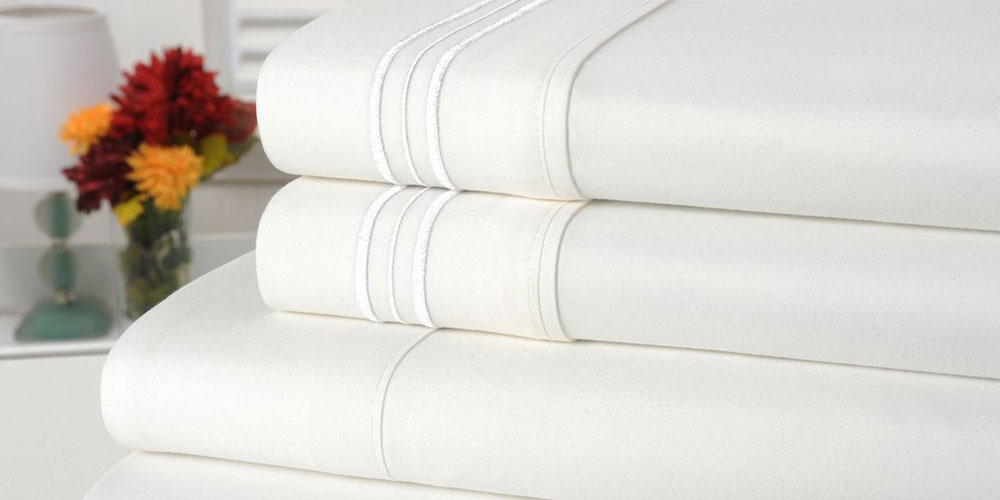 Bamboo fibers are long, which means they have fewer pokey ends and provide an overall softer effect than short fibers. In other words, softness is not all about thread count.
The Bamboo Comfort Luxury Sheet Sets are made from an ultra-breathable blend of premium microfibers and organic bamboo that is softer than 1,00-thread count Egyptian cotton. They're also wrinkle-resistant, hypo-allergenic, environmentally friendly, and help regulate your body temperature while you snooze. That way you can sleep soundly without sweating the bed.
The 4-Piece Luxury Set comes with a flat sheet, fitted sheet, and two pillowcases, and is available in seven shades: white, sage, gray, ivory, taupe, silver, and aqua.
If your bed is loaded with pillows, no sweat. There's a 6-Piece Luxury Set as well that includes four pillowcases, as well as the fitted and flat sheets. This set is also available in all seven shades.
Shredded Memory Foam Bamboo Pillows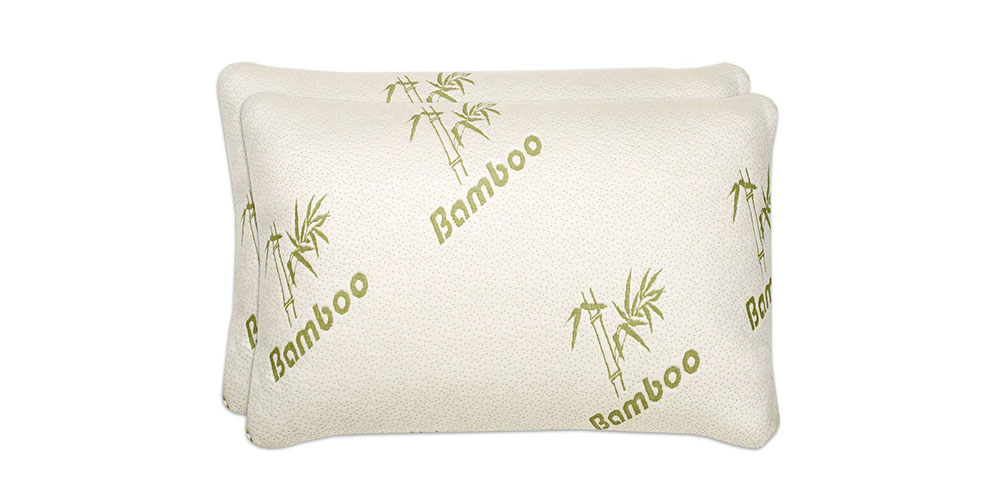 What's a new sheet set without a new pillow to match? These Shredded Memory Foam Bamboo Pillows offer cool, soft support to your head and neck, no matter what kind of sleeper you are, and adjust to your weight for pressure-free sleep. Their hypoallergenic, antimicrobial, and dust mite-resistant properties help you breathe easy throughout the night and their temperature-smart properties respond to your body's heat and movement to keep you from being a sweaty mess. It's available in both king and queen sizes.